Bob McQuillan Stands For Responsible & Transparent Government Spending
Bob's Promise To You
1) Always keep your best interest in mind
2) Review budgets line by line for cost savings
3) Fight to control property taxes
4) Communicate board actions via monthly emails
5) Honest dealings with other board members
6) Make your voice heard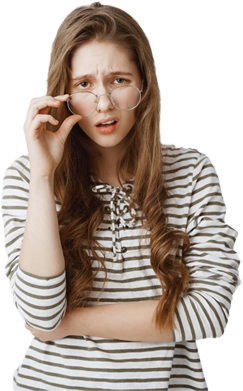 Kane IT Boss Spent
$58,211
in tuition payments for an employee in his department, records show.

Read more below...
Did you know Kane County is proposing a BUDGET DEFICIT for the next THREE years?
Fiscal 2023 - $15.7 million
Fiscal 2024 - $26.1 million
Fiscal 2025 - $35.9 million
Why did Kane County spend $58,211 on one employee's college tuition?
Wouldn't we all like to know!
What the public does know:
From 2017 thru 2020, the Kane County Information Technology (IT) Department Head approved $58,211 to DeVry University.
The payments were for a new employee's undergraduate degree.
Payment was revealed through an audit in September 2021 by the newly elected County Auditor.
All eight tuition reimbursement policies, in place at the time, were violated.
During the same time frame, only three other employees received tuition reimbursements for a grand total of $1,467.00.
After the DeVry payments were made public, the policies on procurement cards (County credit cards), tuition reimbursement and training were rewritten.
The County has no records of what courses, grades or if a degree was attained!
The IT manager's response:
" Training is an approved and budgeted expense" and that "the employee was encouraged to take courses towards a degree."
IRS rules for Qualifying Work-Related Education state that the education must be required for the employee to keep their current salary or job.
Over $40,000 of the payments did not meet IRS rules and the employee had to pay income taxes.
What Happened to the IT Department Head?
On March 8th of this year, he was also named interim head of building management at an increase in salary of $10,030 per month.
What Other Spending is Being Hidden from the Taxpayers?
Source: Kane County Articles 9/18/2021, 11/9/2021, 1/6/2022, 3/9/2022, 3/14/2022 and 3/15/2022.
It's time to be fiscally responsible!